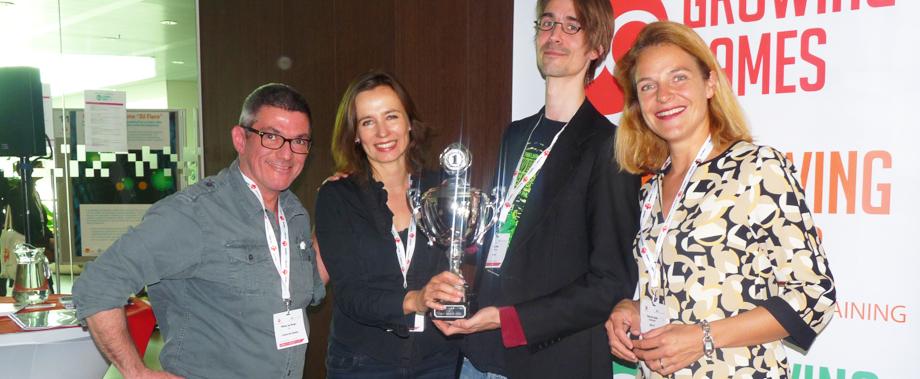 Moodbot, a concept that helps patients with a psychiatric disorder to be more actively engaged in their care process, is the winner of the Growing Games Showcase, awarded at Games for Health Europe. The prize was accepted by, among others: health care institution Altrecht, the initiator of the game HKU (Hogeschool voor de Kunsten), and gamedeveloper GainPlay Studio.
GainPlay is very pleased with the opportunity to work closely together with Altrecht and the HKU to take Moodbot to the next level.
Moodbot is an online environment for patients who receive mental healthcare. It motivates patients to become more active and gives caretakers a guiding role. It also offers clients a playful environment to interact, socialize and share their feelings without the need to 'talk' about it. Care professionals get real-time, one-glance monitoring and an overview of the collected data which is shared with relevant team members.
Moodbot is an innovative approach to mental health care. Altrecht and HKU started their collaboration in 2008, by exploring the potential of game design principles in mental care.